- Nigerian singer, Peruzzi's former record label boss, Patrick, has taken to social media to call him out for the umpteenth time
- He did this in reaction to a recent Peruzzi interview where the singer claimed he was not afraid of going to court
- Patrick who shared copies of his contract online said the singer actually cried while begging after he was arrested
Popular Nigerian singer, Peruzzi, still seems to be neck deep in his legal tussle with his former record label boss, Patrick, who recently called him out on social media.
In series of posts on Twitter, Patrick shared a video of Peruzzi on a talk show with Nancy Isime where the singer claimed things were not going in favour of his ex-label boss.
Peruzzi said if things were favouring Patrick, then he would not drag him on social media but in court.
Patrick called his ex-signee an ingrate then proceeded to share his contract with the singer.
According to him, he was quiet about their issue on social media because the singer's lawyer pleaded. He also claimed Peruzzi cried and begged after he got him arrested.
In more posts, Patrick said Peruzzi blew his chicken change and that he would always be beneath him. He also said he decided to drop the case after discovering the singer had nothing to give.
See screenshots of part of the contract below: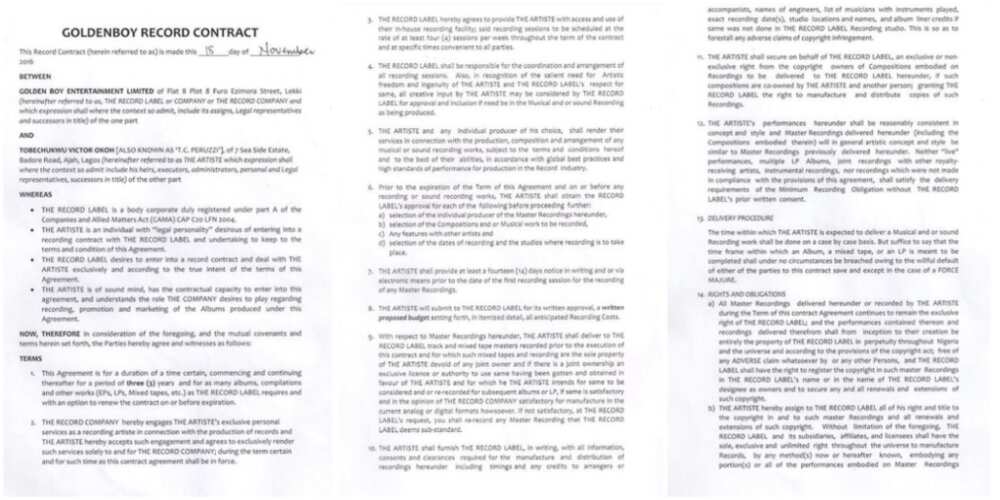 See the full contract and where Patrick claimed to spend N32.7m on Peruzzi below: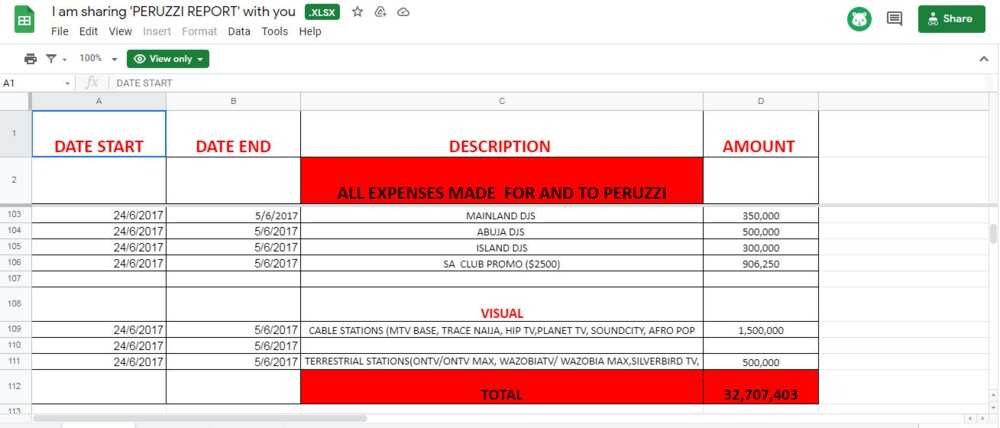 Nawa o.
In other news, PF earlier reported on five interesting takeaways from Peruzzi, Davido, Patrick and Chioma drama.
It all started after Patrick called out the singers and accused them of breaching a signed contract. Patrick stated that the matter had been in court but he only decided to bring it out in public due to the slow process of the law.
He claimed that Peruzzi still had contact with him and went ahead to join forces with Davido. This was followed by the individual coming out to say that a number of hit songs credited to Davido were actually written by Peruzzi