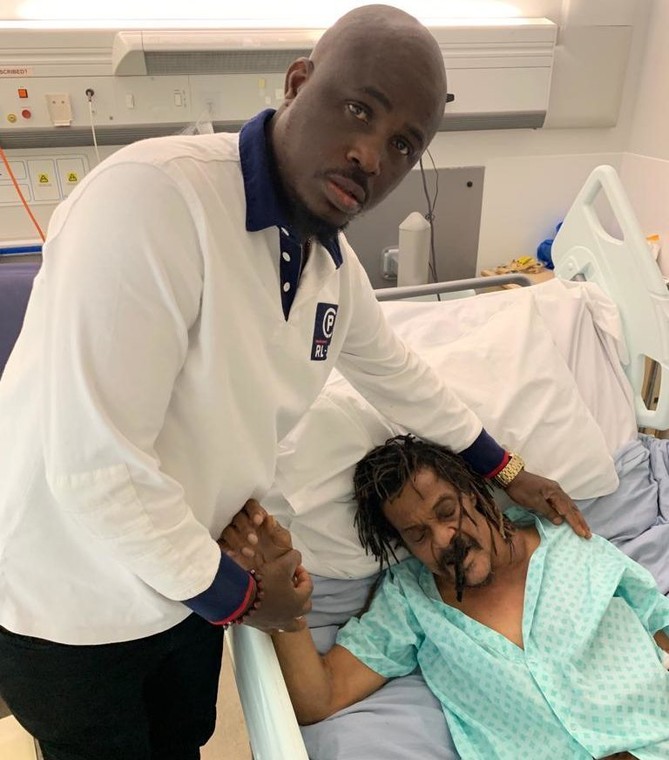 Majek Fashek , the rain maker as his album of 1997 have been announced dead . The singer had been showing erratic behaviour , his close friends said . There have been various reports as to what caused his downward spiral . The masses have pointed a lot of factors - mysticism , alchohol , prevalent theory ; hard drugs and spiritual . Mcoy stated clear in an interview of 2013 that Fashek`s predicaments are spiritual and no other cause .
" Truth is Majek`s problem is spiritual . Majek strayed in spiritism , " he said .
Majek's problem is not drug-related. He took to alcoholism to get over his real problem. Failing to keep the rules of whatever he delved into, he started to hallucinate. He started seeing things. For instance, if he was in a room, he would tell you 'open the door, open the window'. If you tell him the air condition is on, he would say "Can't you see them spirits; you want to trap the spirits. Men, let the spirits move around."
In 1997 , Majek Fashek released rain maker but it was clear that he was longer the man we knew , so unkempt and disoriented . Efforts were held since then to revive his but seemed abortive until on Tuesday , 2 , 2020 when his longtime manager Umenka Uzoma Day announced his passing .